About NVIDIA Corporations
NVIDIA was discovered in 1993 by JENSEN HUANG ,CHRIS MALACHOWSKY , AND CURTIS PRIEM. In 1999, NVIDIA started the growth of Pc Gaming Market. Basically NVIDIA is famous for its Graphics Cards or GPU. But NVIDIA Corporations focuses on Personal Computer Graphics, Graphics processing unit and also on Artificial Intelligence(AI). NVIDIA processors mainly created four Marketing Platforms and These are Gaming, Professional Visualization, Data Center and Automotive. NVIDIA is very good for Gaming and Editing. Most of the Laptop brand use NVIDIA Graphics Card like Acer , Asus , Hp , Lenovo etc . In these days NVIDIA is very famous for its Powerful chipsets and its low power consumptions.
NVIDIA provides low budget graphics cards. Its GPUs are also very low priced. NVIDIA chipsets increase your gaming experience upto 10x more ( due to its smoothness ). There are many GRAPHICS CARD brands available in the market ( like Intel and Amd). But NVIDIA Graphics Cards are made for this generation. It's is little expensive than other graphics card. Many of the people also go for other GPUs. We didn't say that NVIDIA graphics are better than other Graphics card.
About INTEL Corporations
Intel Corporation is an American multinational corporation and technology company headquartered in Santa Clara, California, in Silicon Valley. Intel was founded in 1968 by Gordon Moore and Robert Noyce. The company is known for its processors which powers world most of the personal computers, laptops, tablets and even servers. Intel is the first company of processor and now Intel counts in the world's famous companies. Intel provides High End Gaming with its integrated graphics , processor and motherboard. Intel provides low budget GPUs to High end GPUs. But If you are a low budget Gamer than Intel is not made for you because Intel gaming processor are very expensive which a normal Gamer cannot afford to buy them.
Intel® processor generations are identified in the processor number in all Intel® Core™ processor brands. In a four-digit processor number, the first digit typically represents the generation. For example, a processor with the digits 9800 is a 9th gen processor, while one labeled 8800 is 8th gen technology. These are the top processors of Intel Company which has inbuilt Graphics Card.
If you decided to build your first PC , the main thing you need to keep in mind here is that the 3, 5 and 7 attached to each family of Intel Core processors are simply meant to be indicative of their relative processing power. They have got nothing to do with the number of cores in each CPU not the speed of each. Intel's Core i7 CPUs don't have seven cores nor do Core i3 and not three cores in core i3.
About AMD Company
AMD stands for "advanced micro devices". AMD is a semiconductor company based in California which develops processor and related technologies for its business marketing and consumers. AMD was founded in 1969 by Jerry Sanders in United States of America. If we talk about Amd, It is good for its healthy processors and low power consumption. It is the best choice for Gamers due to its cores and threads. It is the best GPU which any Gamer can afford to buy. AMD is very good company which provides high performance in low budget. It's processors are not so expensive. Everyone is afford to buy Amd processor. Today Gamers are very much interested in Amd because of its price, excellent performance and its built quality.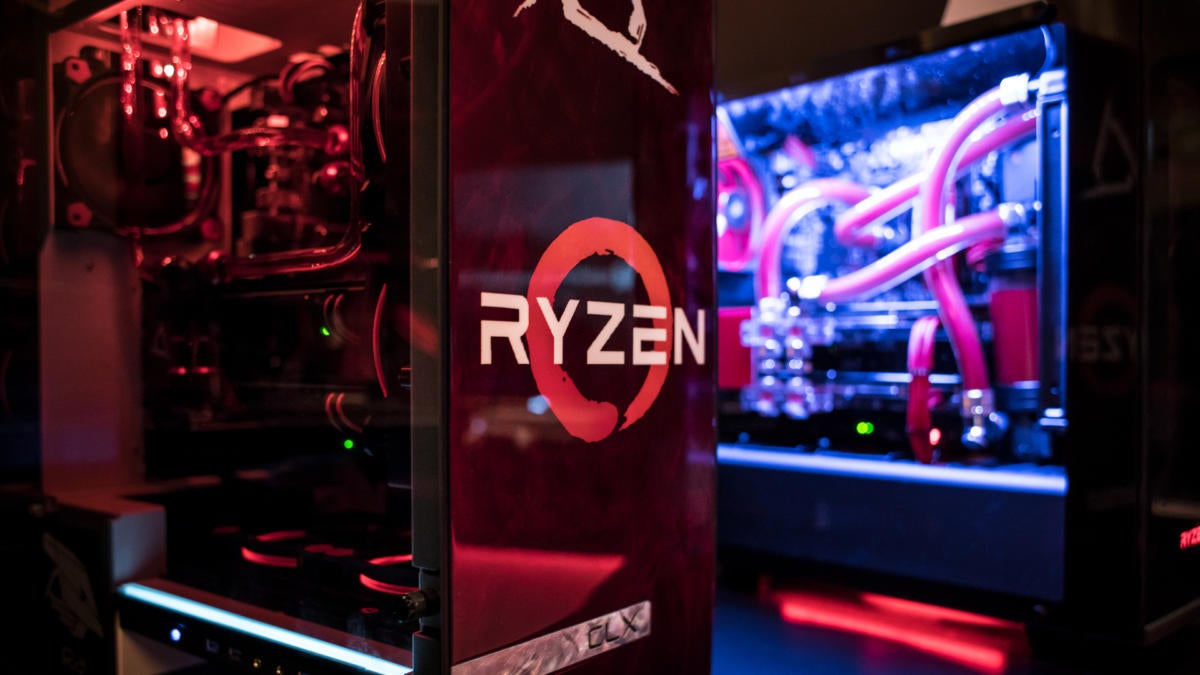 AMD is famous in the market after the coming of its most powerful chipset RYZEN. RYZEN series is specially made for the gamers and high editing PCs. Gaming is very easy after the coming of the AMD RYZEN chipset. The most selling processor of AMD are Amd Radeon and Amd Ryzen . These processor are very available in both online and offline markets at very low prices
IN THE CONCLUSION……………
If you are a Gamer and have a low budget, you can go for AMD processors. It's processors are very heavy and available in low price point. AMD is good for a normal Gamer.
If you want slightly better Gaming than AMD than you go for NVIDIA. NVIDIA is slightly costly than AMD. It provides High graphics at a normal price point.
If you want ultra high end gaming than you can go for INTEL because intel is made for rich people which a normal person cannot afford to buy because of its high price point.
For more blogs like this click here