PS5 or Play Station 5 is the fifth sony's fifth home console for gaming. With the coming of the Play station 5, it has beaten all the Old Home consoles. It is the successor to the PS4, which is released in 2013.
The manufacturer of Play Station 5 announced that the release date of pS5 is 12 November 2020. the manufacturer has also announced that the price of the new pS5 is approximately $500. The pre-order of pS5 is now available all over the world. you can also order for pre-booking of the pS5 through the given link.
If you are waiting for a new play station 5 with seriously exciting games. In which horizon forbidden west, releasing in 2021 and death loop like games are exclusive in pS5 console. sony has held two new generation showcases that included hour-long gameplay footage presentations.
PS5 : HARDWARE
PS5 is the most powerful PlayStation that sony's ever made. It has a supercharged customized CPU and GPU, the system also contains an ultra-high-speed SSD allowing for fast loading speed and new experiences.
Further, it has ultimately thousands of features that I can't explain. The console also consists of Hardware ray tracing, support for up to 120 frames per second, and the screen refresh rate is up to 90 hertz. PS5 has an eye-popping feature which shows that it is totally safe for the eyes. The play station 5 has 8K screen resolution output and a 3D audio system.
ultra-high-speed SSD means that games will load quickly. it also means that more data can be extracted faster than on previous consoles. The craziest thing about PS5 is the speed of the SSD. 5.5 GB/s is just part of the story – there is a lot of custom silicon in there to ensure that the system isn't bottlenecked in other areas. It's "REALLY" fast on paper – a lot faster than Xbox Series X even.
hardware ray tracing allows rays of light to be individually simulated and creating a reflection. sony has confirmed that the PS5 GPU can deliver hardware-accelerated ray tracing, but not through a dedicated block like we see today in Nvidia's RTX line-up. Just like Xbox Series X, ray tracing support comes from the compute units (CU) of the GPU itself.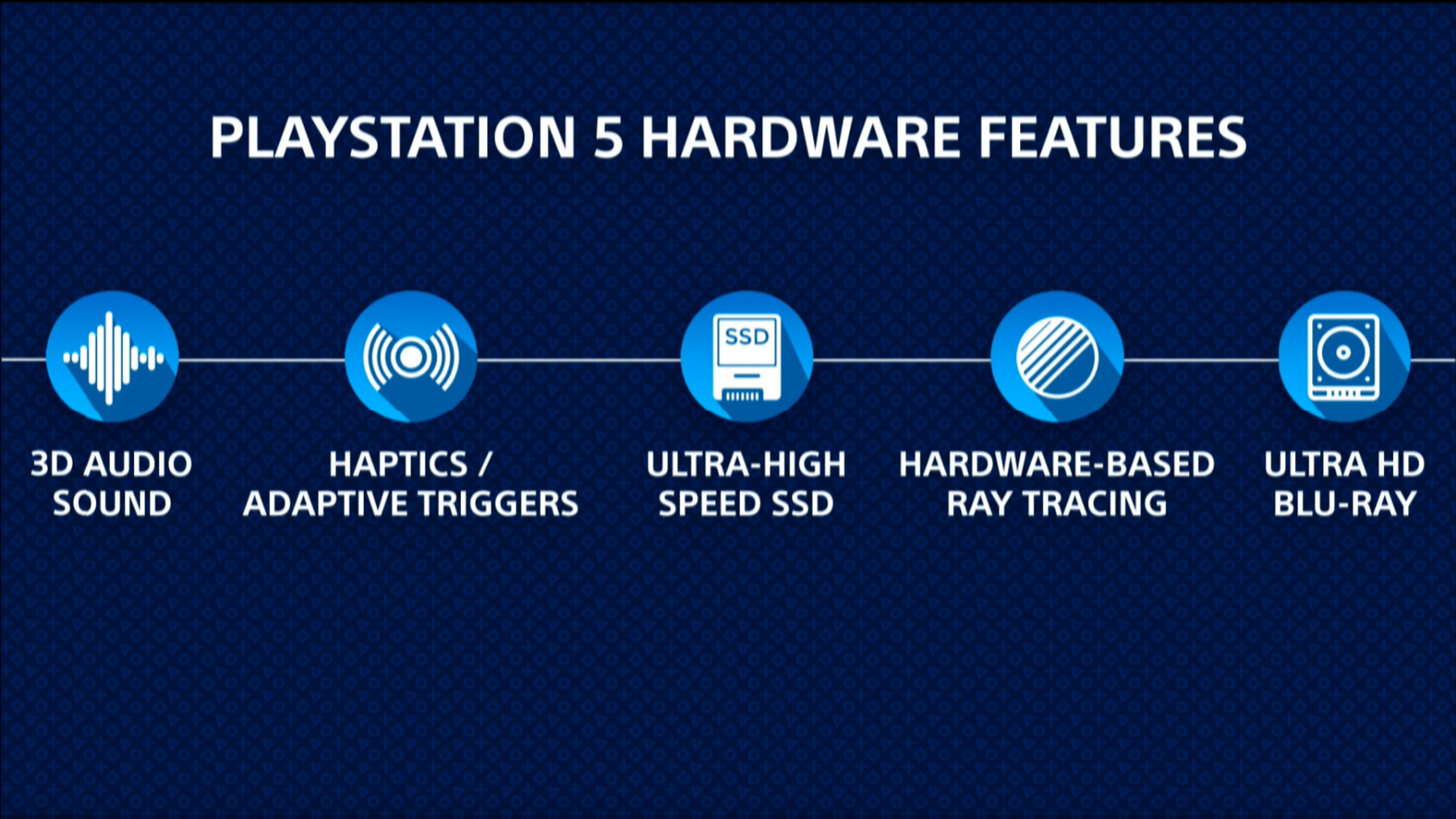 120 frames-per-second will allow selecting titles to run smoother than on previous consoles. the performance of the pS5 is amazing.
| | |
| --- | --- |
| components specifications | |
| CPU 8x zen 2 cores at 3.5Ghz (variable Frequency) | |
| gPU 36CUs at 2.23Ghz (Variable Frequency) | |
| Memory 16GB GDDR6 | |
| memory Bandwidth 448GB per second | |
| Storage 800GB SSD (approx.) | |
| Input/Output Through put 5.5GB/s (raw), Typical 8-9GB/s (compressed) | |
| Optical Drive 4K Ultra HD Blu-ray Drive | |
| Dimensions 390mm x 104mm x 260mm | |
| Weight 4.5 KG | |
Specification of PS5
PS5 DualSense
DualSense is the name of sony's next-gen pS5 controller and is an iteration of the DualShock line of peripherals which was first introduced on the PS1. it has a similar design to the pS4 controller. Among its key features are haptic feedback, adaptive triggers, and a built-in microphone array.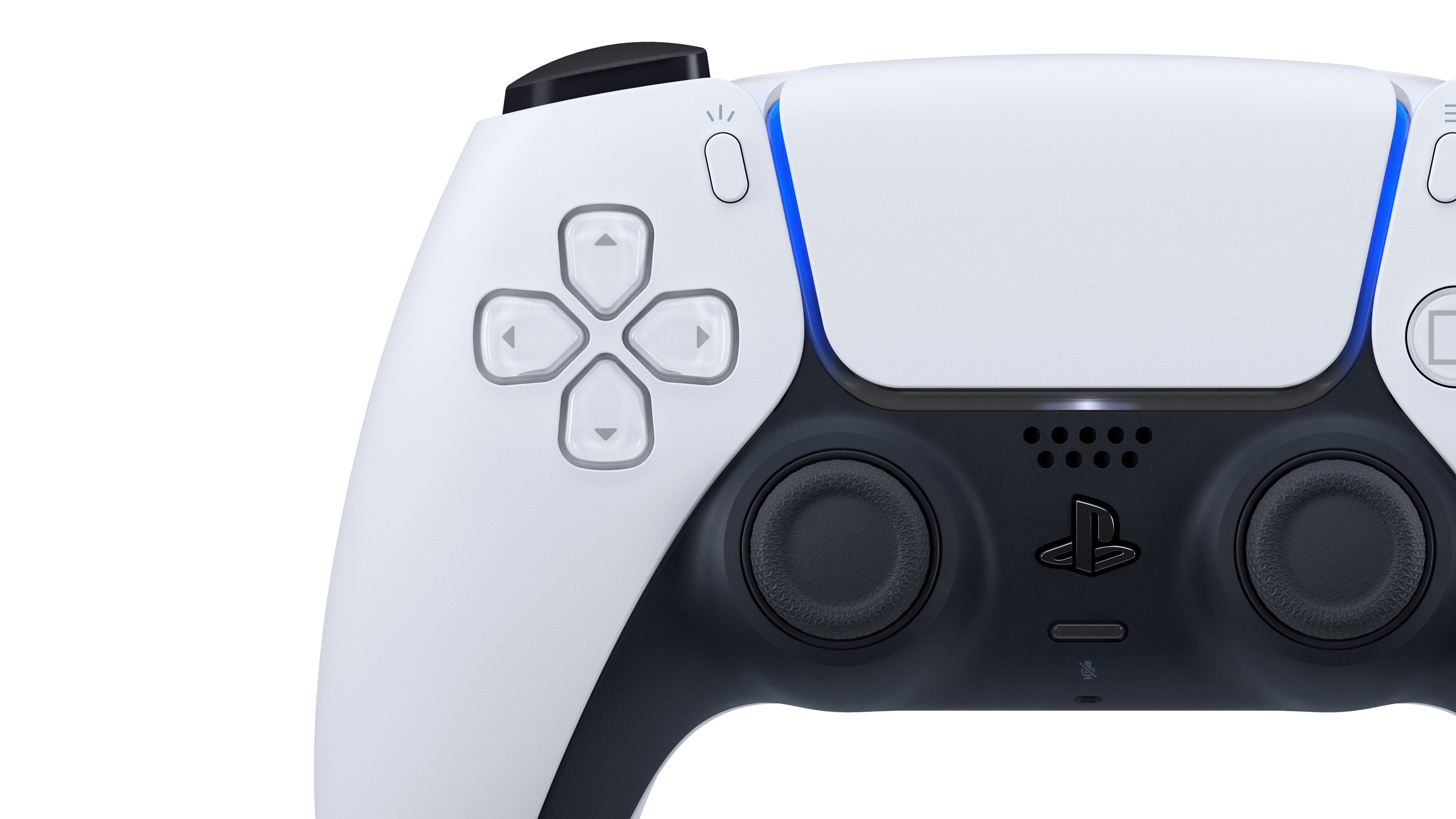 haptic feedback functions similarly to the rumble motors you find in the DualShock 4, but the sensation is much more precise, sanctioning for more defined sensations during gameplay.
Adaptive triggers sanction the controller's L2 and R2 buttons to dynamically adjust the resistance you feel when pulling them, denoting they'll tighten when you pull a bowstring taut or require a firmer constrict when you endeavor to brake at high speeds.
The built-in microphone array denotes that you'll no longer need a headset to communicate with friends and strangers in online games. While you'll be able to connect a dedicated microphone if you prefer, fundamental communication will merely require you to verbalize into the DualSense controller itself.
PS5 Accessories
sony has announced official accessories scheduled to launch alongside the PS5. The pS5 includes a media remote, HD camera, dual sense charging station, and pulse 3D wireless headset.
media Remote: a slick and stylish remote control the PS5 media remote comes with a microphone for voice recognition purposes. a leaked document said that it has dedicated buttons for media services giving you quick access to Disney plus, youtube, Netflix, and Spotify. it also has the same two-tone color scheme as the console and dull sense controller.
HD camera: the camera which is to be installed in PS5 is a 1080p dual lens which is an essential accessory for streamers.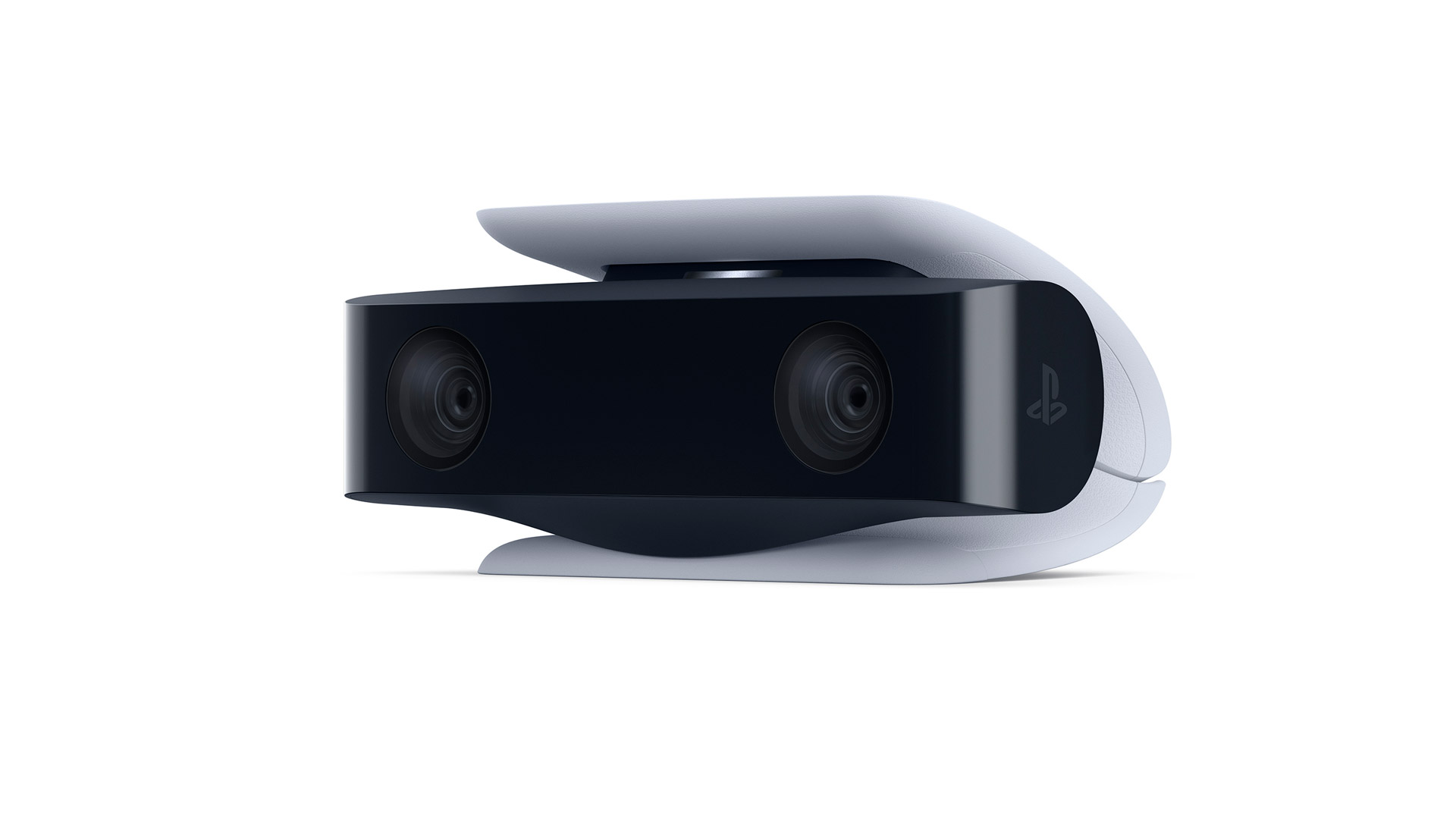 dualSense Charging station: The PlayStation 5 DualSense controller charger looks like a miniature PS5 console in its recently revealed box art, which seems intentional. A listing for the PS5 and its accessories shows off what the boxes look like for each piece of gear, and the box for the PS5 DualSense controller charging station reveals that it looks like a miniature PS5.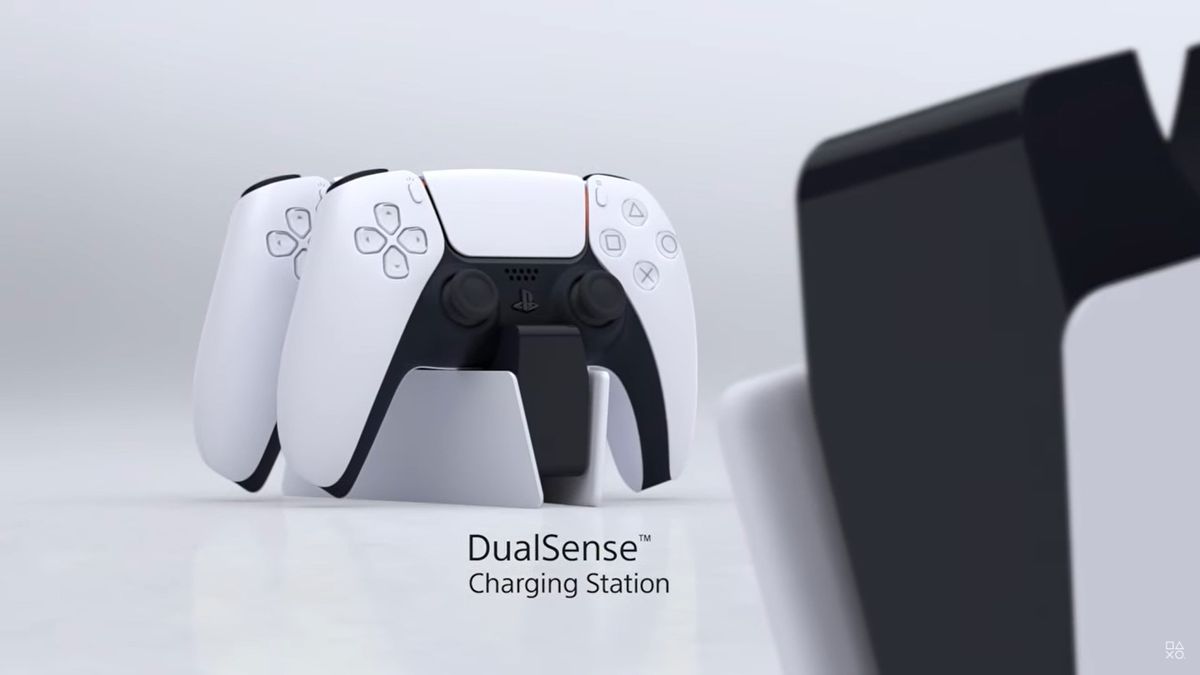 With as much time and effort as Sony says it's put into the development of the DualSense controllers, it's likely that the resemblance was an intentional part of the design