There are many ways to Lock your Window 10 PC like Ctrl + L shortcut key. But If your Window Key is broken or damaged but you still want to quick lock your PC then follow the Given Steps :
Firstly, Right-Click anywhere on Desktop and a popup menu appear, Click on the New button and now a sub-menu appears, select the Shortcut button.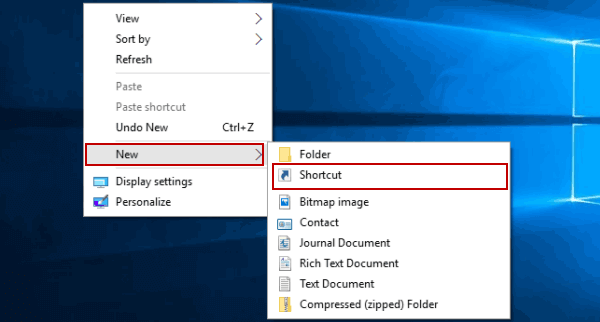 Once you selected the Shortcut , a new window will appears. In the "Type The Location Of The Item" type the given code and Click on the Next button.
Rundll32.exe user32.dll,LockWorkStation
Note: You can lock your Windows 10 PC using Command Prompt or the Run by utilizing this same command.
Next, give your developing shortcut a designation. Type in a denomination that complements its functionality so that you wil precisely what it does. Type the designation in the box under "Type A Denomination For This Shortcut." Once its get ready , click on the "Finished" button.
Our Recents Posts :
Our Social Media Platforms:
Like us on Facebook: https://www.facebook.com/issueisreal
Instagram : https://www.instagram.com/issueisreal1/?hl=en
Pinterest : https://in.pinterest.com/forcomputerlearning/_created/
Twitter : https://twitter.com/Issueisreal1